Selecting the right auto insurance company is more than a financial choice; it's a process that benefits from a careful evaluation using an auto insurance checklist.
This critical decision influences not only your economic stability but also your confidence and security while driving. The myriad of auto insurance options, services, legal requirements, deductible, and individual considerations can feel overwhelming, but with a systematic approach, you can tailor the perfect policy for your unique situation.
This car insurance checklist serves as your roadmap, providing an auto insurance checklist designed to navigate you through every stage of the insurance company selection process. From the essential understanding of your vehicle and driving habits to intricate details of premium, like discounts and after-purchase considerations, we aim to demystify and simplify your car insurance journey.
At TGH Insurance, our dedication goes beyond merely selling car and homeowners' insurance policies; we strive to cultivate relationships that empower our clients and save money for them. Our hands-on agents, well-versed in Texas specific car insurance landscape, are here to assist, guide, and support you, ensuring that your choices align with your lifestyle, budget, and personal needs.
Whether you're venturing into the world of auto insurance for your vehicle for the first time or refining an existing car insurance policy, our mission is to make the process transparent, comprehensible, and personalized.
Your questions, concerns, and preferences are paramount to us, and we're committed to turning the complex task of choosing auto insurance into a rewarding experience.
With TGH Insurance, auto insurance is not merely a contractual agreement; it's a partnership that instills confidence, knowing that you're protected and supported. Our expert agents are just a call away, always available to help you navigate the road to the perfect auto insurance plan. Feel free to reach out; we're here to make your journey smooth and satisfying.
Understanding Your Needs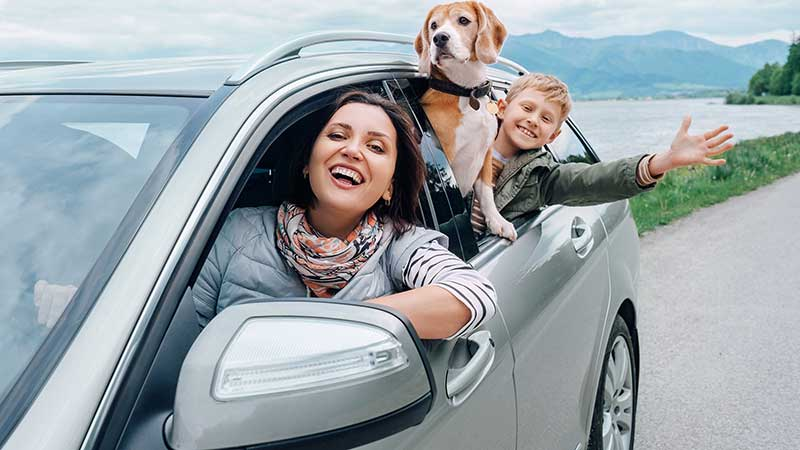 Insurance is not a one-size-fits-all product, and understanding your unique needs is the cornerstone of selecting the right car insurance policy.
Here's how to break down the critical factors:
Assess Your Vehicle's Value
Make and Model: The type of car you drive can significantly influence the cost of insurance. Luxury and sports cars typically require higher premiums.
Age: Newer cars might need collision and comprehensive coverage, while you might choose minimal coverage for older vehicles.
Condition: If your vehicle has specific features or modifications, these could affect the coverage required.
Usage: Vehicles used for business may require a different level of insurance compared to personal use vehicles.
Consideration: Weigh the cost of full coverage against the actual value of the car. If the car is older, the cost of extensive coverage might exceed its value.
Consider Your Driving Habits
Daily Commute: If you drive long distances regularly, consider coverage that includes roadside assistance and rental reimbursement.
Occasional Driving: Limited usage might allow for more basic coverage.
Driver Profile: Include all potential drivers, such as family members, to ensure appropriate coverage.
Risk Factors: Analyze your driving record and habits. A history of accidents or violations might necessitate higher coverage.
Evaluate Your Financial Situation
Budget: Determine a comfortable price range for auto insurance premiums and deductibles. Understand how a lower deductible means higher premiums and vice versa.
Financial Obligations: If you're financing or leasing your car, the lender might have specific auto insurance requirements.
Assets: Consider how much protection you need for personal assets in case of liability. Higher net worth might require additional liability protection.
Determine the Level of Coverage Required
Texas Law: Familiarize yourself with Texas minimum coverage requirements, ensuring compliance with state regulations on car insurance.
Personal Needs: Beyond the legal requirements, assess what additional coverage aligns with your lifestyle and risk tolerance.
Expert Consultation: Consulting with a TGH Insurance agent can provide insights into local regulations, discounts, and special considerations relevant to Texas residents.
Conclusion
This section represents the foundation of your insurance decision-making.
By understanding your vehicle, driving habits, financial situation, and legal requirements, you're equipped to select the insurance company with the most suitable accident coverage.
Feel free to reach out to TGH Insurance for personalized assistance services tailored to your property and specific needs in Texas.
Knowing the Types of Coverage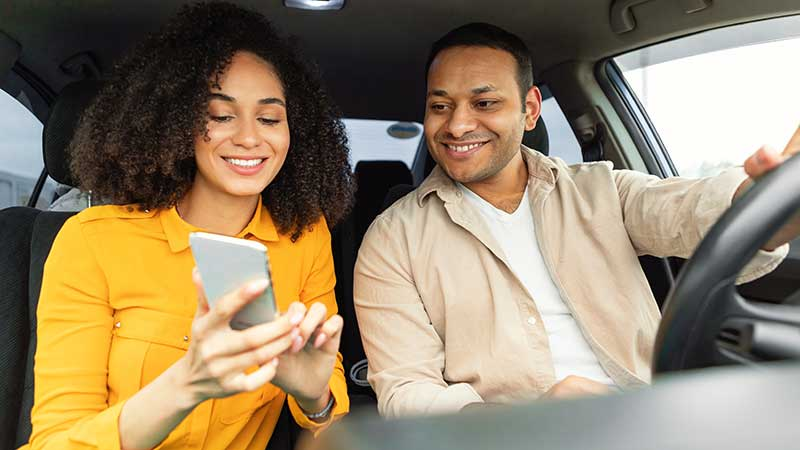 Choosing the right auto insurance involves understanding various auto coverage and options.
Each type serves a unique purpose and offers different protections.
Here's a detailed guide:
Liability Insurance
Bodily Injury Liability (BI): Covers medical expenses, pain and suffering, and lost wages for the other party if you cause an accident.
Property Damage Liability (PD): Pays for damage to another person's property, including their vehicle, fence, or home.
State Requirements: Texas has specific minimum requirements for liability insurance, so make sure your policy complies.
Collision Coverage
What It Covers: Repairs or replaces your vehicle after a collision with another vehicle or object (like a tree or pole).
Deductible: You'll typically choose a deductible amount, such as $500, which you pay out-of-pocket before the insurance kicks in.
Who Needs It: Highly recommended for newer cars, as the cost of repair can be substantial.
Considerations: Think about your vehicle's age and value. If it's an older car, the cost of collision coverage may not be worth it.
Comprehensive Coverage
What It Covers: Damages caused by incidents other than collisions, like theft, vandalism, fire, floods, or animal accidents.
Deductible: Like collision coverage, you'll choose a deductible.
Considerations: Particularly valuable for new cars or in areas prone to specific risks like storms or theft.
Uninsured/Underinsured Motorist Protection
What It Covers: Protects you if you're in an accident with someone who doesn't have insurance or has insufficient coverage.
Why It's Important: With many drivers underinsured, this coverage offers peace of mind and financial protection.
Different Types: Can include coverage for bodily injury (UMBI) and property damage (UMPD).
State Guidelines: Check Texas specific recommendations or requirements for this protection.
Conclusion
Understanding these different types of coverage helps you craft a policy that fits your business and customers' specific business needs and complies with Texas legal requirements.
Don't hesitate to consult with a TGH Insurance agent, who can provide insights into local nuances of insurance premium and help you tailor an insurance premium and coverage that's right for your situation.
Comparing Quotes and Providers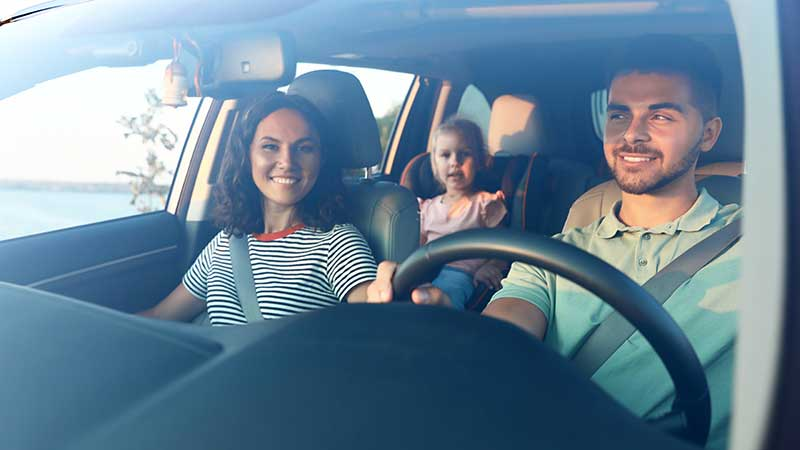 Finding the right insurance policy requires comparing different providers and understanding what each one offers.
Below, we've broken down the essential steps to help you make the most informed decision:
Collect Multiple Quotes
Why It's Important: Prices and coverage can vary widely between providers, and obtaining multiple quotes ensures you're getting the best value.
How to Do It: Utilize online comparison tools, or consult with an independent TGH Insurance agent who can gather quotes tailored to your needs.
What to Compare: Look beyond the price. Examine coverage, deductibles, policy limits, and other factors that affect the overall value.
Time Considerations: Quotes can change based on market conditions and personal information updates. It's advisable to gather them within a short timeframe for accurate comparison.
Check Company Reputation
Online Reviews: Research customer reviews and ratings on trusted websites to get insights into customer satisfaction and claim handling.
Financial Stability: Investigate the insurer's financial ratings through agencies like A.M. Best, as stability indicates the ability to pay claims.
Complaint Ratios: Look at the company's complaint ratio through the Texas Department of Insurance to see how they compare to other insurers.
Local Experience: Speak with friends, family, or colleagues for personal experiences with providers.
Understand the Terms and Conditions
Reading the Fine Print: Ensure you know all the details, including coverage exclusions, limitations, and special conditions.
Ask Questions: If anything is unclear, ask the provider or your agent to clarify. TGH Insurance agents are always available to assist with any queries.
Consider the Long Term: Assess how changes in your life, such as a new car or family member, might affect the policy.
Cancellation Policy: Know the provider's rules around cancellation, fees, and notice requirements.
Consider the Customer Service Experience
Why It Matters: Efficient and empathetic customer service can significantly ease the process, especially during stressful claims.
How to Assess: Look for reviews focusing on customer service experiences and consider calling the provider to gauge responsiveness.
Local vs. National Providers: Consider the benefits of a local agent, like those at TGH Insurance, who may offer more personalized service.
24/7 Support: Check if the insurer offers round-the-clock assistance, especially if you have unconventional working hours.
Conclusion
Comparing quotes and providers is a critical step in your insurance journey.
It's not just about the price but understanding the complete picture, including the provider or insurance company's reputation, the nuances of the policy, and the quality of customer service.
If you ever feel overwhelmed or need professional guidance, don't hesitate to reach out to TGH Insurance.
Our team specializes in the Texas market, and we're here to assist you in making the best decision for your unique situation.
Discounts and Opportunities to Save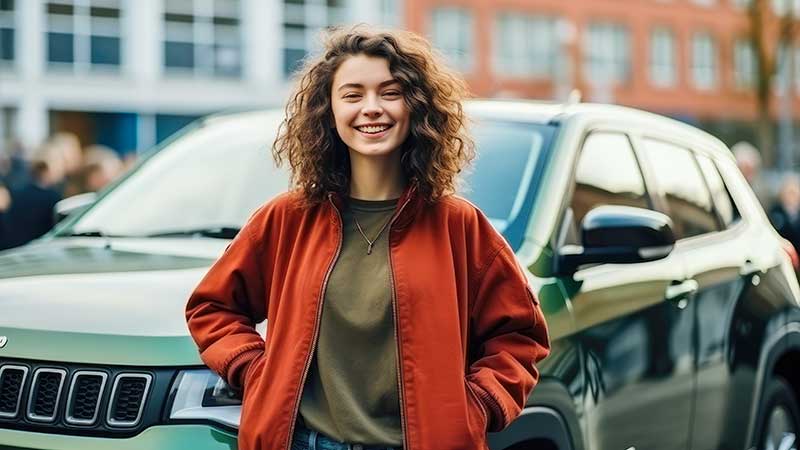 Auto insurance doesn't have to be a financial burden.
Many insurers, including TGH Insurance, offer various discounts and savings opportunities.
Here's a comprehensive look at some common ways to reduce your premiums:
Bundling Options
What It Is: Combining multiple policies, such as auto and home insurance, with the same provider.
Potential Savings: Bundling can lead to significant discounts on overall premiums, often ranging from 5% to 25%.
Ease of Management: Managing multiple policies through one provider can simplify billing and paperwork.
Customization: Speak with your TGH Insurance agent to understand the specific bundling options available in Texas and tailor them to your needs.
Safe Driving Discounts
Eligibility: Often available to drivers who have maintained a clean driving record for a specific period.
Programs: Some insurers offer programs to monitor driving habits, rewarding safe behaviors with additional discounts.
Defensive Driving Courses: Completing approved safety courses may lead to further reductions.
Texas Specifics: Understand any state-specific rules or opportunities related to safe driving discounts.
Student Discounts
Full-Time Students: Typically offered to students who are enrolled full-time in high school, college, or university.
Academic Performance: Good grades might lead to additional savings, encouraging academic excellence.
Distance Considerations: If the student's school is far from home, there may be a separate discount for leaving the car at home.
Verification: Be prepared to provide academic documentation to qualify.
Military and Senior Discounts
Military: Active duty, veterans, and sometimes even family members may be eligible for military discounts.
Senior: Certain age thresholds, often starting at 55, may unlock senior discounts. Some insurers also offer discounts for completing mature driver courses.
Other Demographics: Explore additional specialized discounts, such as those for teachers, healthcare workers, or members of specific organizations.
Documentation: Proper identification and proof may be required to take advantage of these discounts.
Conclusion
Exploring discounts and savings opportunities is a vital part of finding the most cost-effective insurance coverage.
Working closely with your insurance agent can help you uncover all the available discounts tailored to your unique situation.
At TGH Insurance, we're committed to helping Texas residents find the best possible coverage to insure themselves and save themselves without breaking the bank.
If you have any questions or want to explore these opportunities further, don't hesitate to reach out to us.
We're here to help you save money!
Finalizing the Deal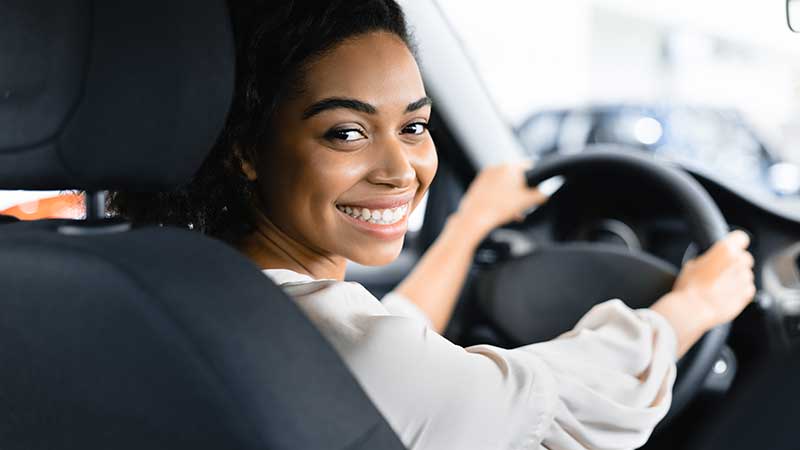 You've done the research, compared various car insurance providers, and found the best discounts.
Now it's time to finalize your auto insurance policy.
This step is crucial, as it sets the stage for your relationship with the insurer. Here's what you need to consider:
Review the Policy Carefully
Verify Details: Check all personal information, vehicle details, and coverages to ensure accuracy. Mistakes can lead to issues down the line.
Understand Your Coverage: Familiarize yourself with the terms, limits, deductibles, and any exclusions. Peachy Insurance agents can help clarify complex terminology.
Compliance with Texas Law: Confirm that your policy meets or exceeds the minimum coverage requirements in Texas.
Special Conditions: Be aware of any conditions or requirements specific to your policy.
Ask Questions if Needed
Clarify Uncertainties: If anything is unclear, don't hesitate to ask your provider or agent. It's better to have a full understanding upfront.
Tap into Expertise: TGH Insurance agents are trained to provide personalized support and guidance, so take advantage of their knowledge.
Make Adjustments: If you discover areas where you need more or less coverage, discuss this before finalizing.
Understand the Cancellation Policy
Rights and Responsibilities: Know what's involved if you ever need to cancel the policy, including any fees, notice periods, or restrictions.
State Regulations: Texas may have specific laws governing insurance cancellations, so ensure your policy is in line with those.
Switching Providers: If you're switching from another insurer, coordinate the timing carefully to avoid gaps in coverage.
Finalize the Payment
Payment Options: Understand the available payment methods and choose the one that suits your budget, such as monthly or annually.
Discounts for Payment Choices: Some insurers offer discounts for paying in full upfront or setting up automatic payments.
Documentation: Ensure you receive all necessary documents, including your insurance card and policy documents. Store them in a safe and accessible place.
Conclusion
Finalizing your auto insurance deal is a critical process that requires careful attention to detail.
Ensure that all aspects of your policy align with your expectations and that you fully understand your rights and obligations.
At TGH Insurance, we take pride in guiding Texas residents through this process, making it as smooth and transparent as possible.
If you need assistance at any stage, from understanding policy details to setting up payment arrangements, our dedicated agents are just a phone call away.
We're here to help you secure the auto coverage amount that best fits your needs and lifestyle.
After-Purchase Considerations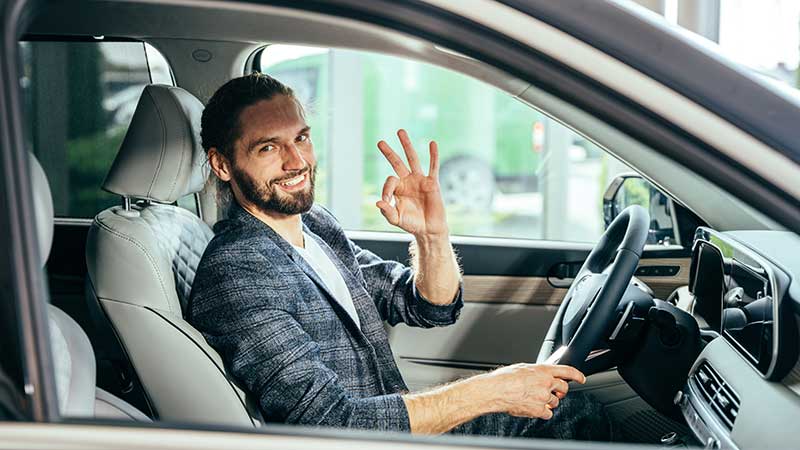 Securing your auto insurance policy is an important milestone, but your relationship with your auto insurer doesn't end there.
Post-purchase, several considerations will help insure that you maintain the effectiveness of your vehicle and policy and ensure a seamless experience should you need to utilize your auto coverage again:
Keep All Documentation
What to Keep: Store copies of your policy, endorsements, declarations page, and any related correspondence.
Where to Keep: Utilize both physical and digital storage, ensuring documents are easily accessible but secure.
Why It's Important: Having all your documents readily available can expedite processes like filing a claim or addressing disputes.
Texas Requirements: Be aware of any state-specific documentation requirements or recommendations.
Understand How to File a Claim
Claims Process Overview: Familiarize yourself with your insurer's claims process, including contact methods, information needed, and expected timelines.
Dedicated Support: Know who to contact in the event of a claim, such as a dedicated TGH Insurance agent who can provide personalized assistance.
Documentation Requirements: Understand what evidence or documents may be needed to support your claim.
Rights and Responsibilities: Be clear on your obligations and what to expect from your insurer during the claims process.
Regularly Review and Update Your Policy
Why It's Necessary: Life changes, and so do your insurance needs. Regular review ensures your coverage remains aligned with your situation.
When to Review: Consider revisiting your policy annually or after significant life changes like moving, changing vehicles, or adding a family member.
What to Review: Look at your coverage levels, deductibles, beneficiaries, and any optional coverages to confirm they still meet your needs.
Professional Assistance: Utilize the expertise of a TGH Insurance agent to help identify areas that might need updating or additional coverage.
Conclusion
Your auto insurance policy is a living document that requires ongoing attention and care.
By keeping comprehensive records, understanding the claims process, and regularly reviewing your policy, you can ensure that you're always getting the most from your coverage.
At TGH Insurance, our dedicated agents are always available to assist you with these after-purchase considerations, ensuring you feel confident and supported every step of the way.
Your peace of mind is our priority, and we're here to help you navigate the complexities of auto insurance in Texas, so you can focus on what matters most.
Feel free to reach out with any questions or concerns, and know that we're here for you, long after the ink on your policy has dried.